FOR EMERGENCY SERVICE 24/7, CALL: 1-800-776-2970 OR (660) 827-2970.
No job is too big or too small. We Can Handle It!


At Don's Truck Towing & Truck Wash, Inc., we are dedicated to providing our customers with professional friendly service. We value your business. We have made it our mission to provide professional services in our customer-driven approach.
We are an ICC-regulated towing service available throughout the lower 48 continental United States, offering towing from the smallest vehicle to the largest tractor trailer. We can tow you back to your home or to a local repair shop.

To learn more about Don's Truck Towing and Truck Wash, Inc., and the services and products we offer, please call us at 660-827-2970.
1-660-827-2970, 1-800-776-2970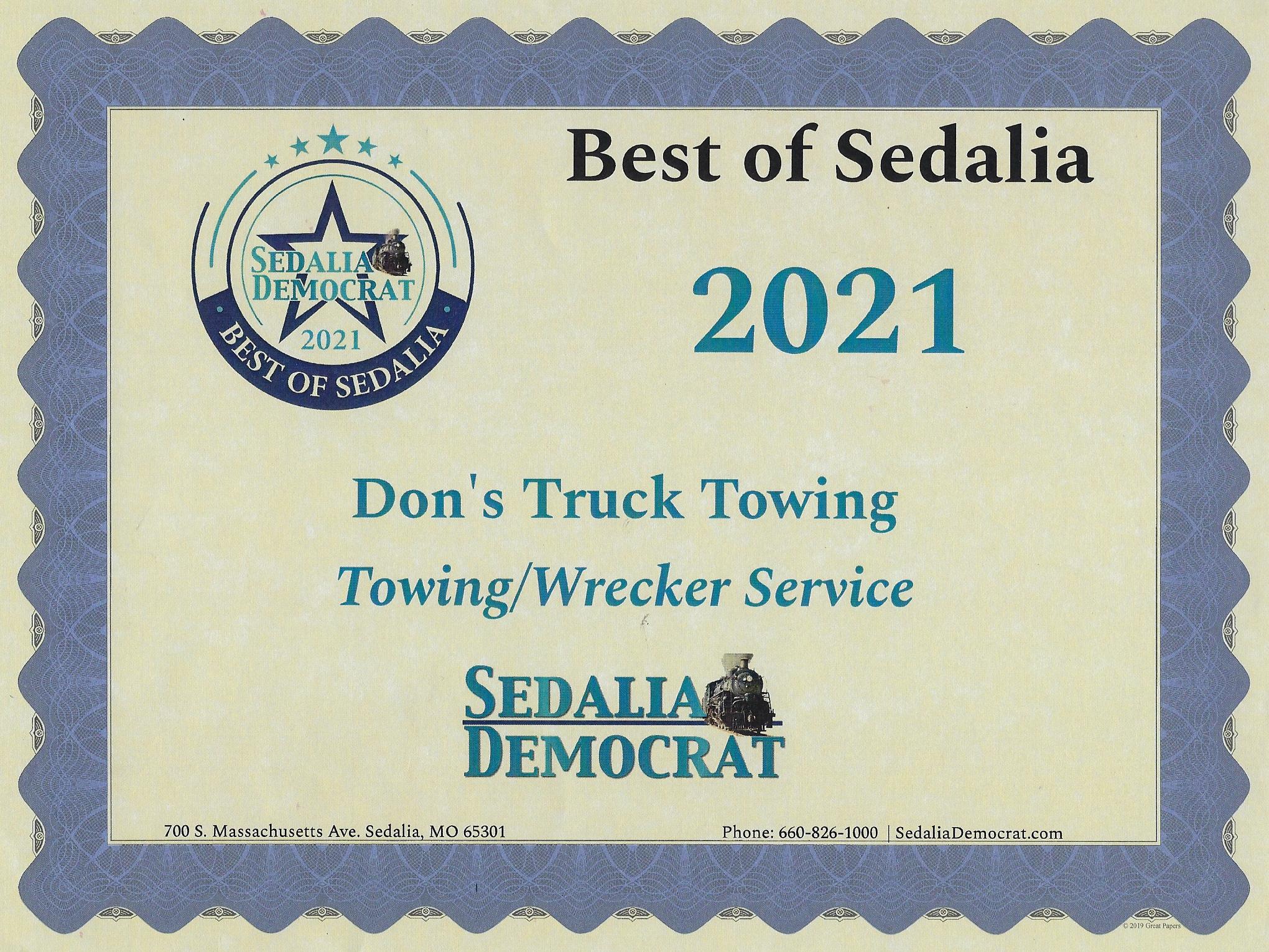 4735 S. Limit Ave. (Hwy 65 So.)
Sedalia, MO 65301
(Wash Bay at this location only.)
I-70 and US65 at the Marshall Junction
27219 116th Trail (Outer Rd. 266)
Marshall, MO 65340


FAMILY OWNED AND OPERATED SINCE 1977.